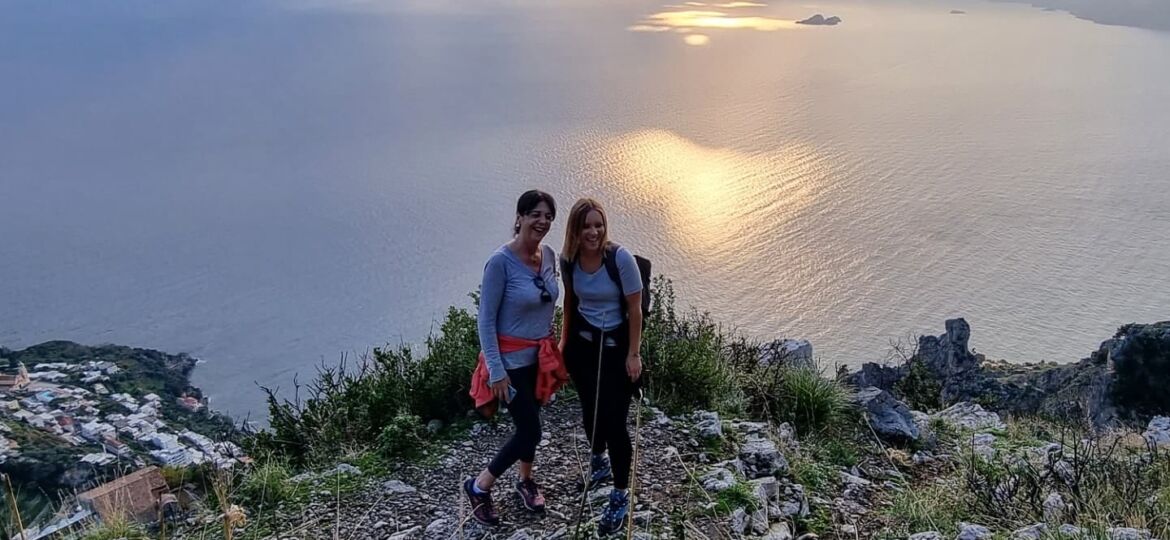 Winter is now just a memory. The season of long days, light clothes, the scent of flowers and above all the outdoors has officially opened. Spring is the ideal time to visit places that are hidden and still (briefly) protected from the summer crowds.
We have put together a list of five great destinations for you to visit in May.
It's time to hit the road.
SICILIAN LANDSCAPES: TAORMINA WITH ISOLA BELLA
Situated near Mount Etna, Taormina is loved the world over for its priceless historical, cultural and archaeological heritage and its enchanting location by the sea. The Greco-Roman theatre, breathtaking views and elegant medieval streets will enchant you, especially if you visit Taormina in spring, away from the dreadful heat of long summer days.
Don't miss Isola Bella, a tiny islet, a pearl of the Mediterranean linked to the mainland by a very thin strip of sand.
Tuscany: Cycling in the Val di Chiana
Do you love cycling in the open air and breathing in the sweet scent of nature? You can't miss May's appointment with cycling tourism in Tuscany.
You absolutely must explore the Val di Chiana, an immense natural expanse straddling the Tuscan provinces of Siena and Arezzo and the Umbrian provinces of Perugia and Terni. Here you can admire lush lands rich in pastures. But that's not all, some of the most famous Made in Italy products are produced in this area, including wines, oils and cheeses.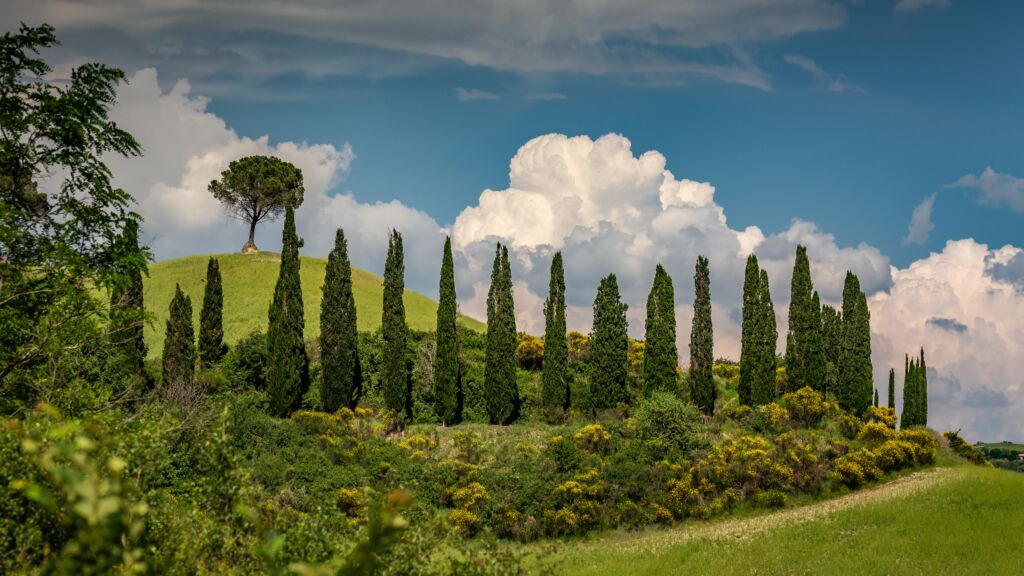 THE PATH OF THE GODS: WHAT A PARADISE!
One of the jewels of the Amalfi Coast, the Sentiero degli Dei (Gods' Path) is considered one of the most beautiful nature trails in the world. We fell in love with it and we are sure you will too.
It is a 10 km walk in the wilderness that attracts thousands of foreign and Italian tourists every year. This experience will immerse you in an exciting outdoor adventure that starts in Agerola via the winding, unspoilt rocky path to Nocelle. The breathtaking views will make your walk less tiring. Promise!
What do you need? A mild spring day, hiking shoes and a camera to capture what amazes your heart.
Along the way you will encounter goats, beautiful flowers and powerful energy. If you would like to discover more experiences not to be missed here, read this article.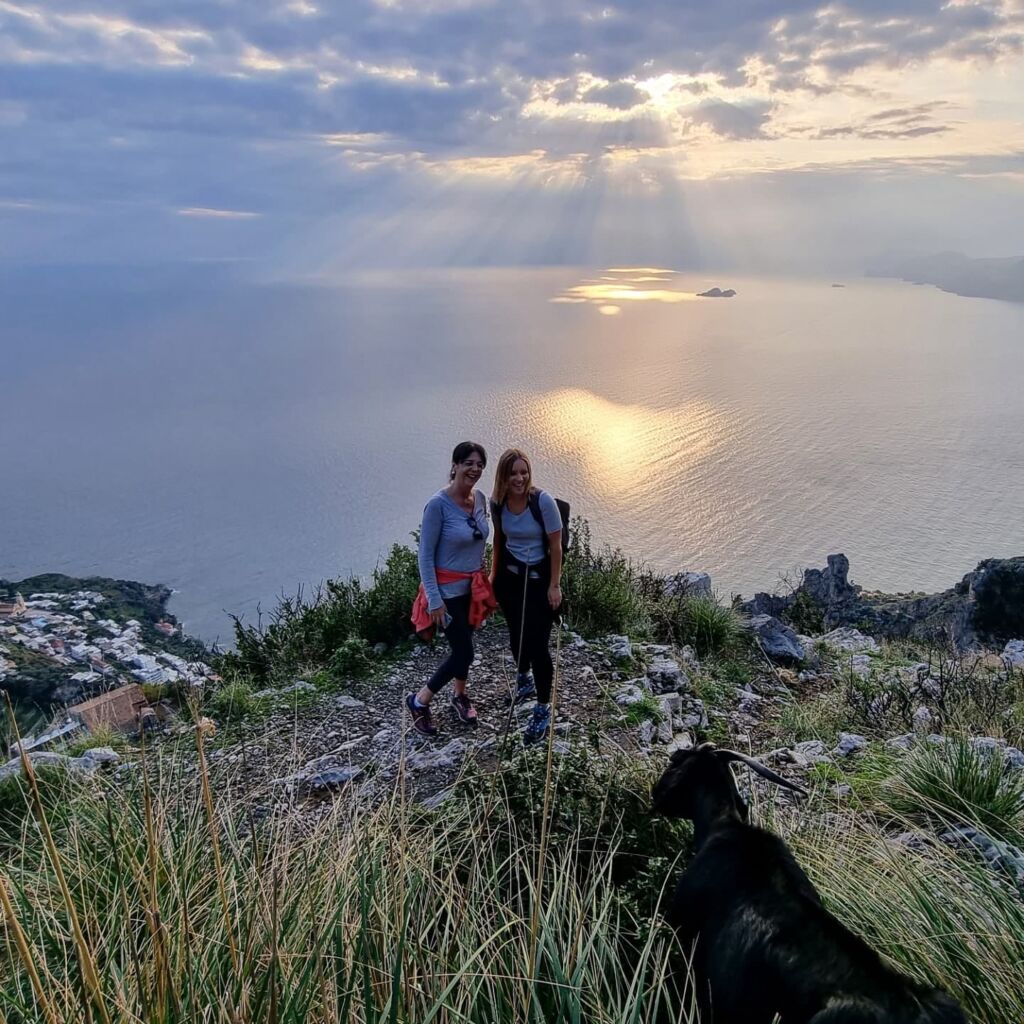 EMILIA-ROMAGNA: among the most beautiful villages in Italy
Dozza, just outside Bologna, is on the prestigious list of Italy's most beautiful villages thanks to its enchanting urban, artistic and natural beauty. In May it welcomes Italian and foreign visitors with numerous events and activities.
Located on the highest point of the village is the mighty Rocca Sforzesca, where magnificent ancient frescoes can be admired.
Indeed, art is everywhere in Dozza: the village is a veritable open-air museum, whose streets, walls and squares are enriched by hundreds of colourful works of contemporary art. For nature lovers, Dozza offers excursions and scenic routes to be taken on foot or by bicycle.
During the month of May, you can participate in a number of local initiatives, most of which are dedicated to food and wine routes among the irresistible flavours of Emilia Romagna.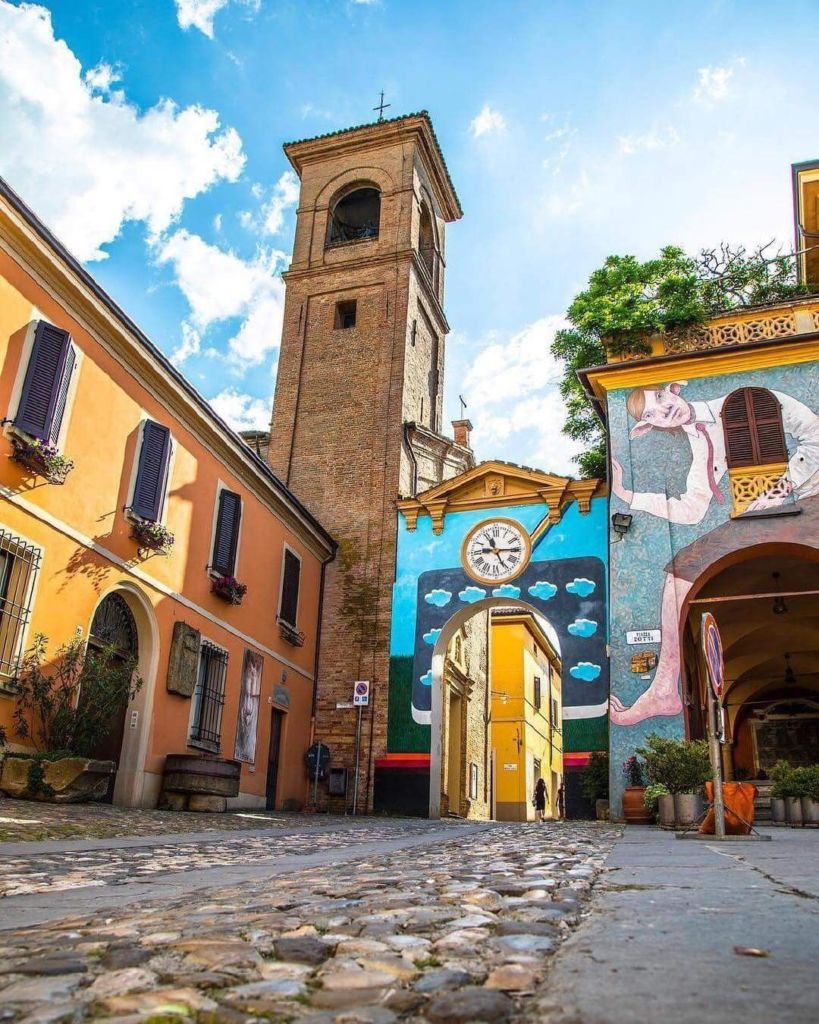 Unspoiled beauty: San Pantaleo
The Sardinian hinterland offers enchanting villages almost frozen in time. Spring is undoubtedly the ideal time to explore these wonderful places.
On the island of Sardinia, there is a magical village called San Pantaleo. It is small but lively and offers a breathtaking view of the Costa Smeralda. In addition to first-class scenery, it is also home to painters, sculptors, goldsmiths and ceramists whose workshops add to its elegance. There are many shops where you can buy local handicrafts, such as baskets woven by hand from palm leaves or painted ceramics depicting traditional scenes of Sardinian life.
This land will also offer you plenty of opportunities for outdoor activities, such as trekking and hiking in the woods and on the green paths.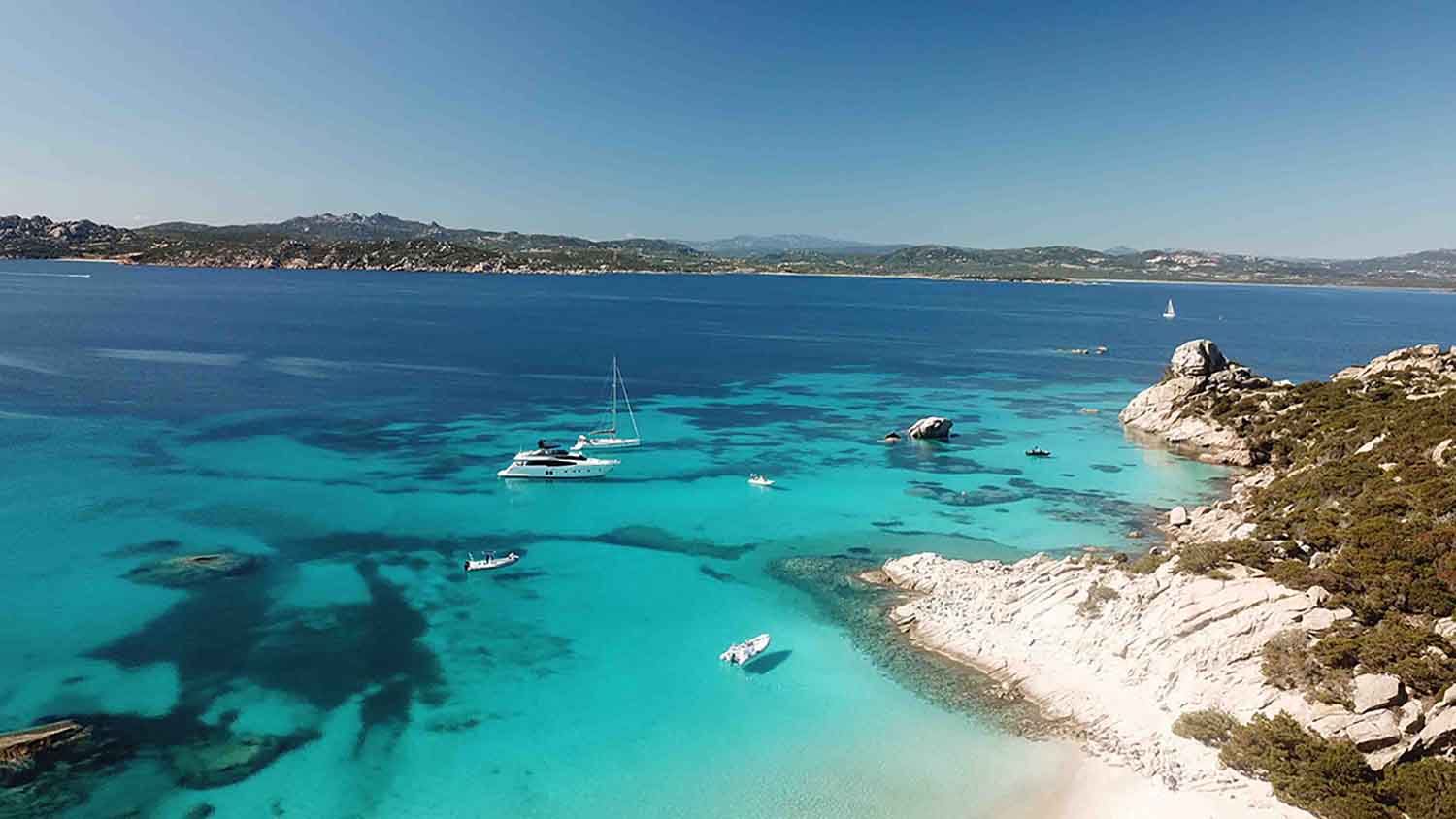 and now…CONTACT US to organise your dream spring
We look forward to more excitement, with you.